For Health seekers
An expert in Spa Medicine and Health and Wellness. Have an extensive knowledge in Mind Body Medicine, Ayurveda, Nutrition, Acupuncture, Yoga and Physical Culture. A highly dedicated and self-motivated individual with a market perceptive and a go-getter attitude towards managing and carrying out activities.
I believe that there is innate power of healing within every individual. The cure is evoking this potential in natural ways. The key to raise this dormant energy lies in proper eating, breathing, exercising, thinking, reasoning and meditating. I was blessed to know this unique system of medicine bit closer and thought of sharing those wonderful moments with you!!!.

Click on the following links to explore this science of living!!!
Naturopathy - The science of Health
Yoga - The science of the soul
Acupuncture - The Chinese body work
Dietetics - The science of Eating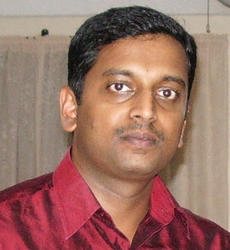 Profile
Master's in Business Administration - Marketing
Currently pursuing MBA in Marketing
Master's degree in Psychology
University of Madras, Chennai, India
BNYS
Bachelor of Naturopathy and Yogic Sciences
B.Sc.
Physics, Mathematics and Chemistry
F.I.Ac.A
Fellow of Indian Acupuncture Association
PGDPC
Post Graduate Diploma in Psychological Counseling
Certificate in Basic Fitness
Indian Fitness Academy, Bangalore
Career Progression
Trained in Hydrotherapy.Massage, Acupuncture, and Physiotherapy, Chromo and Magnetotherapy, Yoga and Physiotherapy for Two Years at S.D.M. Yoga and Nature Cure Hospital.

Three years Clinical Training in Acupuncture and Reflexology at S.D.M. Yoga and Nature Cure Hospital

Trained as Yoga therapy instructor at Indian Yoga Institute, Bangalore, India during 1999-2000.

Trained as fitness instructor from a well equipped Gymnasium at Institute of Naturopathy and Yogic Science, Jindal nagar, Bangalore, India during 1999-2000.

Worked as Medical officer & Yoga Instructor at Nature Cure Centre, Kunnoth, Kerala from July 1999 to September 1999.

One - year Rotatory Internship Training at S.D.M.College of Naturopathy and Yogic Science, Ujire (D.K) and other various leading centers of alternative medicine and western medicine from September 1999 to September 2000

Worked with Bel-Air Ayurvedic and Naturopathic centre, Panchgani, a charitable institution under Indian Red Cross Society from October 2000 till July 2002 as a Residential Consultant in Naturopathy, Yoga, Acupuncture and Panchakarma.

Served Nature Cure Ashram, Urulikanchan, pune, one of the oldest nature cure hospital from July 2002 till August 2003 as a Residential Medical Officer.

Worked with The Body Holiday , LeSPORT, St. Lucia, West Indies as Wellness Manager and as a specialist in Holistic medicine from December 2003 to January 2008

Worked with The Coconut Bay Beach Resort & Spa , St. Lucia, West Indies as Spa Manager from January 2008 to June 2009

Currently working as Director Spa Operations from June 2009 at LaSource, Grenada

Specialities
Spa Medicine, Naturopathy, Herbology, Acupuncture, Ayurveda, Swedish massage, Ayurvedic massage, Thai massage, Hawaiian Lomi Lomi, Myoskeletal release, Reflexology, Nutrition and Dietetics, Pathology, Geriatrics, Osteopathy, Orthopedics, Community health, Neurology, Iridology, Color healing, Spiritual healing, Hydrotherapy, Physiotherapy, Electrotherapy, Spa & health resort medicine, Magneto therapy, Panchakarma, Cardiology, Fasting therapy, Diabetology, Yoga, Acupressure, Obstetrics and Gynecology, Pediatrics, Family health,, Chiropractic, Psychology, Exercise therapy, Homeopathy, Endocrinology


TOP
Copyright 2012 Dr. Manoj All rights reserved